THE END (of COVID health orders) is nigh!
Six days ago, Gov. Mike DeWine gave a statewide address and announced that all COVID-19-related health orders would be lifted in Ohio beginning Wednesday, June 2.
That means, other than nursing homes and assisted living facilities, facial covering protocols, social distancing guidelines, and capacity restrictions for inside and outside events will go away on that day.
Couple that with CDC's new guidance that those who have been vaccinated against COVID-19 can resume activities without wearing masks and, well, it leaves some concerned that if we may have swung the pendulum too far in the opposite direction.  After all, we can't honestly know if people are fully vaccinated. The government, for right or wrong, decided against vaccine passports to help verify.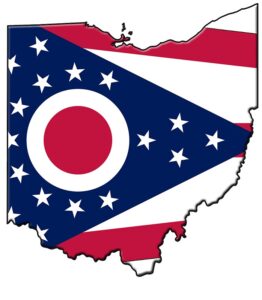 While many of us are happy that masks will soon become a thing of the past (and let's hope virtual meetings do, too), here are some thoughts about how we move forward:
***VIEW CDC INFOGRAPHIC GUIDANCE ON SAFER ACTIVITIES***
Businesses have the right to make decisions about what they allow inside their doors. Companies make their own operating decisions. Keeping employees and customers safe and healthy is still their biggest concern. As of Monday, the CDC has not updated guidance for businesses regarding masking for those who have been vaccinated. It's important to remember that health care settings, such as nursing homes and assisted living facilities, are still under a mask mandate, so it's best to bring a mask, just in case. 
Make sure you consult an HR professional or attorney on how to handle employee vaccination. A recent survey found that 60% of employers are not considering a vaccination mandate and most legal experts agree that employers can require vaccination. (While we're at it, we encourage incentives (a day off, a financial bonus, etc.) to help employees make the right call about immunization.) There are also anti-discrimination laws to process. However, it's best to consult a professional rather than make a unilateral decision. If you don't have an HR structure, check out strategicHR, a company that serves small businesses with low-cost HR solutions.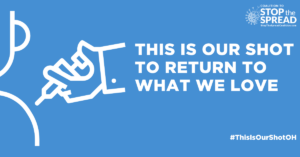 Let's not forget what we've learned. Better hand and surface sanitization and other measures have resulted in lower flu numbers this year and, in some ways, helped reduce COVID cases. Those are good things to keep in mind as we move into the post-mask mandate period. We hope the biggest one will stick with employers and employees alike: If you are feeling sick, stay home. 
Be prepared for an influx of customers. Honestly, those who feel the time for removing the health orders was months ago are ready to get back to normalcy again. They're probably going to be out and about June 2 and afterward. If you're not open, you may be missing an excellent opportunity to make up for lost revenues, but …
Only commit to what you can provide. The shortage of available workers means some places will still have limited hours or even goods. It's best to do what you do very well in limited hours than to provide less quality for a more extended period. 
Finally, don't go it alone. Reach out to your colleagues and fellow businesses. You've been living the same experience for the past 15 or so months. Many of you have worked together to answer the most challenging questions of the COVID era. Keep talking to one another – and reach out to your Chamber staff, too – to manage the world in which we are about to head. 
As always, let us know what we can do to help!