Welcome to 2020! Let's catch up …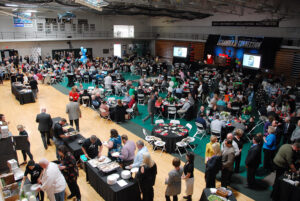 Welcome back to work and welcome to 2020! It's been a great holiday season in Ross County, but with the beginning of January, it's back to reality.
As we begin the new year, we'll have some exciting announcements about events coming this year, but before we do that, we'd like to take a moment to catch you up on a few things that happened while we were out celebrating and remind you of a few things coming very soon.
We're still looking for nominations for our annual Chamber awards – Entrepreneur of the Year, Legacy, Corporate Citizenship, and Young Professional of the Year – which will be handed out on March 10 at Ohio University Chillicothe's Shoemaker Center. We'll have an announcement soon on our annual dinner speaker – and it's part of an excellent opportunity to move our community even further forward.
We have a few nominations (good ones, honestly), but it's always great to have an array of candidates to put before the decisionmakers that will decide who is honored in March.
If you have a nomination, click here to put that name or names forward. And you can call us at 740-702-2722 if you want to know if someone else has already nominated the business or person you're thinking of.
Just as important is our young professional group, EPIC, and their effort to bring some new blood into the group while also establishing a new boa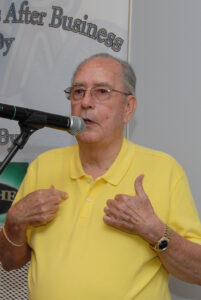 rd that will govern EPIC and its efforts to invest in young people in our community for years to come. We need people under 40 willing to invest time and energy to make EPIC a vibrant organization.
If you know someone, or are that someone, click here to get more information about EPIC and click here to nominate yourself for a board position.
First, our condolences to a few members. JoAnn Kunzelman, the founder of Ivy's Home and Garden and wife of Petland founder Ed Kunzelman, died just before Christmas. JoAnn was a visionary and one of the people who saw the potential of downtown Chillicothe it became what it is today. She pioneered a new way of thinking about downtown and created Ivy's into a cornerstone that we could build upon. Then, on New Year's Day, Dewey Price, of Price Real Estate and Auction, passed away. Dewey was very successful businessman in the area for decades and, most recently, helped to bring online auctions to the area. But best of all, he was a kind person who truly took joy in serving his customers. Both will be missed.
Speaking of Price Real Estate and Auction, they are one of the Chamber investors who have recently moved. That business is now housed at 1069 Marietta Road, but the contact info is still the same. Wheatberry Books has also moved but is staying downtown. The bookseller moved from its initial home on South Paint Street to 9 W. 2nd Street (formerly the home of Market No. 9).
Our local United Way has a new leader. Rick W. Smith Jr. started Dec. 16 and recently served as Senior VP of Advancement and Chief Development Office for the Kentucky College of Art and Design in Louisville, Ky. I had the honor of meeting and talking with Rick recently and he's a visionary leader that should bring not only new blood, but new ideas and innovation to the role. You can read more about him here.