Nominate your favorite business for our annual Chamber awards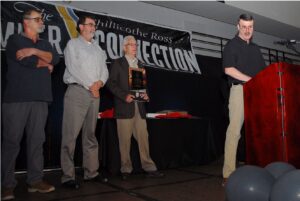 One of my favorite parts of being the Chamber CEO is learning the stories of great entrepreneurs – what motivated them to start their business, how they've navigated the tough times, and more. But what's even better than that is honoring those amazing businesses and their founders with an award for their efforts.
So, it's essential to our operation to get a great slate of nominees for our annual Chamber Awards, which will be handed out during the 2021 Annual Meeting on Tuesday, July 13 at Bell Manor. We'll meet and present Entrepreneur of the Year, Corporate Citizenship, Legacy, and Young Professional. You can find a list of past winners and descriptions of the awards here.
We've been grateful for a significant number of award nominees in the past few years, but we're always looking for some great new faces and businesses for our four big awards we'll present on that night. In fact, we need your input.
**Click here to see the nomination form**
Ross County is blessed to have a high number of businesses that have served customers for decades and brought a community spirit to the table. A nomination for the Legacy Award can help celebrate their longstanding success. Those businesses were nominated by our membership to honor their efforts to grow business, serve customers, help others, and create community pride.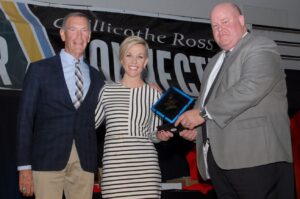 Almost all of us know a deserving business that gives back to the community contributes to the betterment of the area and works hard to make sure they do the right thing. All those qualities could go into your nomination of that person or business for the Corporate Citizenship award. Maybe you notice a great young contributor in your company or organization – someone who is not only engaged in their job, but also in building up the community – and they would make a good nominee for the Young Professional of the Year award.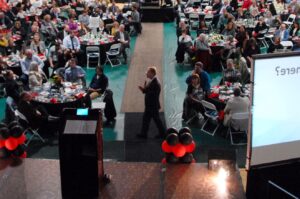 And, of course, we all know someone who has successfully started a business that has blossomed into a real Ross County success story – blending corporate citizenship with responsibility for both employees and customers alike, while also providing a steady source of income for employees and their families.
So, here are a few tips for nominations:
Get them in when you think of them. So many times, we hear, "Are the nominations closed? I wanted to nominate someone this year because they would win for sure." We're all guilty of putting to tomorrow what we should do today. If you're not somewhere where you can do the nomination right away, set a reminder on your phone or write yourself a note. And, while we're at it …
Don't fall into the trap of "someone else will nominate them." Or that the business is so good that "they are already nominated." We'd rather have three people nominate a deserving company or individual than to have no one do it. Please don't assume we already have them on our list.
Be specific. When you nominate someone, please don't leave the commentary fields blank. We need as much information as possible when deciding the final vote: the more specific information we have, the better the process – and the better the final awards.
Provide contact information. We need both your contact and the nominee's contact information because we may have questions for you about the nomination. We also require the business info because once they are nominated, we will contact the finalists to let them know they have made it. But don't worry, if you don't want them to know that you specifically nominated them, we'll keep in between us.
The deadline for nominations is 5 p.m. Friday, June 4, 2021, but don't delay. Put some thought to the submission and get it in as soon as possible.