Fluor-BWXT Portsmouth LLC employees give United Way of Ross County a boost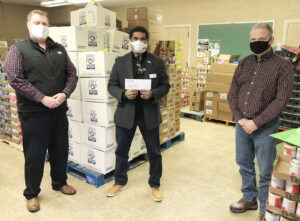 Ross County, Ohio— Fluor-BWXT Portsmouth has donated $12,000 to support the United Way's work in Ross County. $10,000 of the donation is made directly from employees due to their United Way Employee Giving Campaign.
An additional $2,000 was donated from Fluor-BWXT's Community Commitment Fund, earmarked for the United Way of Ross County's Mighty Active Pack (M.A.P.) Club.
"The M.A.P. program is a wonderful program that provides shelf-stable food for children, in food-insecure homes, through the City of Chillicothe and Ross County school systems, over the weekends, during the school year," said Rick W. Smith Sr., president and CEO, United Way of Ross County.  Smith adds, "Despite the difficulties that COVID-19 has placed on us all, the employees of Fluor-BWXT Portsmouth stepped up once again to help ensure our community continues to receive the support of the United Way. They are greatly appreciated."
"Our company, our employees and our site have a long and proud history of supporting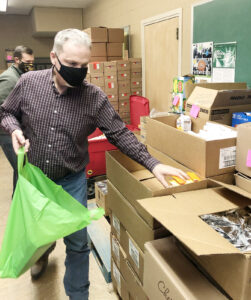 the United Way of Ross County," said Jack Williams, director of communications, Fluor-BWXT. Williams adds,"We are also pleased to assist the M.A.P. program, which makes an immediate difference for so many children in our community."
If you would like to donate to the United Way of Ross County, visit the website at www.unitedwayross.org. Money raised by Ross County residents stays right here in Ross County to support the many non-profit support programs available to our residents.