On the passing of Victoria Schafer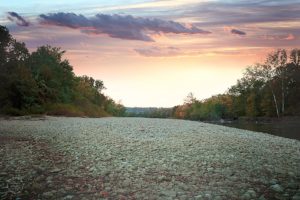 Fresh off a long Labor Day weekend, we were shaken this morning to hear of the tragic passing of Victoria Schafer. The photo here is one she shot of Paint Creek in 2015 and it captures the beauty of our county so, so well.
There's not much about her that hasn't already been said by many others, but to us at the Chamber, Victoria was the epitome of what it's like to live in Chillicothe at this moment in time. Her entrepreneurial spirit and love of downtown led her to choose a spot on 2nd Street for her studio. She worked hard, but always strived to be more creative and better at what she did. She pushed others to do the same by living the same expectations that she asked of others.
Victoria was passionate about capturing the beautiful moments in life for so many, and she did just that. Her style, approach, and desire to make it fun for everyone helped so many families, brides and grooms, and high school seniors have memories they will never forget.
More importantly, she was a loving wife and mother. The pride on her face as she watched her family in their many activities was evident. Her passion for life with her family led her to work for herself to spend more time with them. They were as much her life's work as the photography she loved and made her profession.
We're thankful for what Victoria brought to the Chamber and how she impacted Chillicothe and Ross County. May God comfort her family, friends, customers, and employees in their time of loss.