What a week in Chillicothe and Ross County!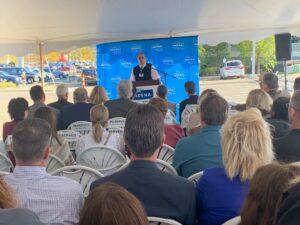 Have you ever had one of those weeks when you get to the weekend and sit back and think, "Wow, that was a great week" to yourself?
That's the stor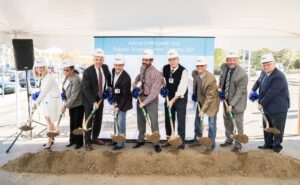 y of last week. Here's the quick list:
The groundbreaking ceremony for the $70 million Orthopedic and Robotic Surgery Center at Adena Health System's main campus, which will open in 2021. It's a game-changer for Ross County and another addition to the "construction corridor" that currently includes Kenworth Truck Co., Riffle Machine Works, and the continuation of the Ohio 207 project that will link to Ohio 159.
The dedication of the Catherine and Holden Corzine Dog Park is an excellent addition to a community that v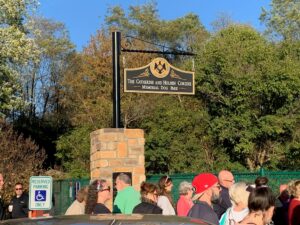 alues outdoor recreation for both people and their pets.
Our always fun Puttin' on the Ritz mini-golf event on the streets of downtown featured amazing costumes, challenging golf holes, and a sudden death putt-off for third place.
The moving sight of students from all the county schools marching en masse to the Ross County Courthouse to declare their stance against addiction and drug abuse. The stories shared were heartbreaking, but the resolve of our students to change the culture toward drugs is inspiring.
The ribbon-cutting for the fantastic project, The Courtyards at Deer Run, which will add quality and upscale housing just off Western Avenue. These units are fabulous additions to the housing market.
And, fin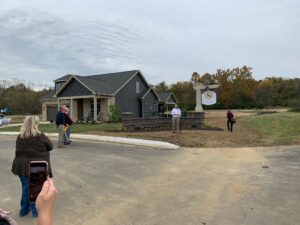 ally, thousands of people braved the rain and wind to crowd into downtown for the Downtown Trick or Treat and Halloween Parade events.
Yeah, I know … take a breath. It was a busy but great week. The momentum continues.
Now, it's on to the holiday season, which got a little brighter with the announcement of an ice-skating rink added to the 2019 downtown holiday mix. There's still a lot of planning going into the Light the Park ceremony, which will be here before we know it, on Friday, Nov. 22.
But with all these things going on around Ross County, you'll forgive me if it feels like Christmas came a little early around here.