Homeland Credit Union donates $250K for Chillicothe Athletic Center naming rights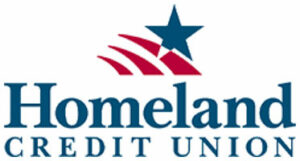 Homeland Credit Union donates $250,000 for racquet ball club renovations 
In early 2019 the Chillicothe City School District obtained ownership of the Chillicothe Fitness and Racquet Club located at 1245 Western Avenue.
The structure, which was originally built in 1981, has remained open and operational for staff and students but is in dire need of repairs. Some of the planned repairs include installing new all-purpose flooring, updated restrooms, the installation of an elevator, modernization of current equipment and rooms, among other things.
On December 31st of 2019 the Chillicothe City School District and Homeland Credit Union entered into a naming rights agreement in the sum of $250,000 to help cover the cost of necessary repairs and modernizations.
"We are very passionate about this partnership and what it means not only for the Chillicothe City School District, but for the surrounding school districts and visiting teams, who will utilize the facility." Shayne Poe, Chief Executive Officer, Homeland Credit Union
To learn more about this partnership and the planned renovations please join us for a signing ceremony and reception on Wednesday, January 15 at 3:30pm in the Chillicothe High School Library.