Adena ranked as 'Most Engaged Workplace' for third straight year
CHILLICOTHE, OH (Sept. 9, 2020) – For the third year in a row, Adena Health System has been named a Gallup Exceptional Workplace. This is Adena's fifth Gallup Exceptional Workplace Award, which was formerly known as the Gallup Great Workplace Award.
According to Gallup's website, they have renamed the award in an effort to, "more fully capture the extraordinary achievement of the winners who meet the rigorous standards set by the most comprehensive workplace study ever conducted."
Adena President and CEO Jeff Graham said now, more than ever, having an engaged workplace is critical. "Our team stands ready to deliver outstanding quality and safe care during these unprecedented times. We are fortunate to have many talented people contributing to Adena's mission of caring for those in the communities we serve. Each caregiver is critical in our ability to deliver the best possible care for our patients. Caregivers across the Health System are contributing to these efforts – not only during this pandemic, but every single day."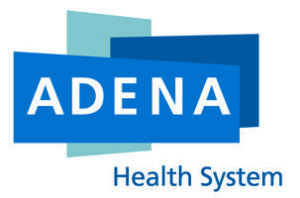 Graham acknowledged caregiver engagement has been the driving force in a number of other recent accolades, including Adena Regional Medical Center being named one of America's 250 Best Hospitals by HealthGrades two years in a row.
According to Gallup, about 15 percent of the world's workers show up engaged and ready to maximize their performance each day. However, a few exceptional organizations, like Adena, have more than 71 percent of their workforce ready to exceed expectations.
Adena has made a concerted effort in recent years to retain physicians, advanced practice providers and caregivers, with outstanding results. In 2019, Adena retained 94 percent of its physicians. Through its BEST Program, a six- to eight-month experiential program designed to teach Adena's core leadership philosophy, the Health System retained 85 percent of its emerging leaders since 2014; promoting nearly one third of them as new leaders.
Adena Chief Human Resources Officer Heather Sprague added, "Adena is focused on engaging and developing its workforce as we know that this directly affects the care and compassion our patients receive from us, after all we are called to serve."
Gallup Exceptional Workplace Award winners represent a wide range of industries and countries, and set a high standard for what the world's employers can achieve. In addition to being a 2020 winner, Adena earned the honor in 2014, 2015, 2018, and 2019.
To learn more about the 2020 Gallup Exceptional Workplace Award, visit www.gallup.com/workplace. For more about Adena Health System, its services and career opportunities, visit www.adena.org.