Life Ready program a big part of The Stack's approach to business
The COVID-19 world of uncertainty might seem as an unlikely time to open a business, but The Stack is more than a business.
Yes, owner Jade Berry has started an "apparel, accessories, and art" store that features some new and exciting merchandise, but its business also deals in people through the free Life Ready Career Preparedness Program. It's located inside The Fort Collective, corner of Mulberry and 2nd Streets.
The Stack already allows young artists to display and sell their work as a way of helping develop confidence and gain business practices.
The new program was "a part of the original plan from the beginning" of the store, Berry says. "The storefront is meant to be a springboard for the program (and future programs) that invest in our youth and young adults in Chillicothe."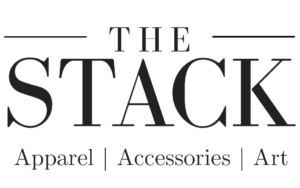 Its' mission is "to raise up confident, fully prepared youth and young adults who contribute to their community by being the best version of themselves – personally and professionally."
Life Ready will host eight week sessions of seven to 10 people, ages 15 to 25. Each session will have an age range of either 15 to 18 (those under 18 will need permission from a parent/guardian) or 19 to 25 and the age group to fill up first, starts first. Sessions will take a three-week break between each group. Program curriculum focuses on teaching participants to prepare for the future by investing in who they are today. Specific areas of focus include career planning, resume building, applying for jobs, professional body language and presentation, and interview training.
"My passion in mentoring is to produce a cycle of seed planting within each mentee," she says. "Producing a culture of knowledge and still transfer from generation to generation. My desire is that each participant would eventually come back to our program as a volunteer."
Berry says the program particularly needs volunteers in finance, human resources, staffing, life skills, professors, counselors, and more. "Any professional who can help develop healthy career and life habits," she adds. If you'd like more information on being a volunteer, visit thestack.cc and click the Life Ready tab.