Jeff Wills to lead Chamber board chair in 2020; new directors added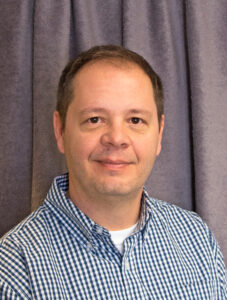 The general manager at Advanced Services Heating and Cooling will be the chairman of the board for the Chillicothe Ross Chamber of Commerce in 2020.
Jeff Wills, who has served in the past year as the vice chairman, will move into the chairman's seat, effective Jan. 1. He replaces Jeffrey Marshall II, of Printex, who served the past two years as chair. Marshall will remain on the board and on the executive committee in an ex-officio role.
Joining Wills and Marshall on the Chamber's executive committee will be Shawn Bower, of Central Ohio Financial Services, as vice chair; and Amy Beeler, of Southern Ohio Council of Governments, who will continue in her role as treasurer; and Laura Holzhauer, of Home Helpers. Joining the executive committee will be Ken Shelton, of Staff Source/eSource/Southern Ohio Shredding, and Lisa Wiseman, of Kingston National Bank.
In addition, the Chamber board welcomes four new board members, who will each join in 2020. They are: Brooke Ashbrook, marketing and sales director for the Fairfield Inn and Suites; Barbara Coulter, educator and community relations coordinator for the Chillicothe City Schools; and Julie Violette, executive director of Big Brothers/Big Sisters of South Central Ohio and owner of The Downtown Blowout Bar. Tiffany Baldwin, program manager of Downtown Chillicothe, also joins as an ex-officio member.
Leaving the board at the end of the year are Jeffrey Huddleston, of D.E. Huddleston; and Jay Seigneur, of Whited Seigneur Sams & Rahe. Each served two terms and we thank them for their guidance and effort during their board service.
The 2020 board roster:
Executive Committee
Jeff Wills, Advanced Services Heating & Cooling, Chair
Shawn Bower, Central Ohio Financial Services, Vice Chair
Amy Beeler, Southern Ohio Council of Governments, Treasurer
Laura Holzhauer, Home Helpers
Ken Shelton, Staff Source/eSource/Southern Ohio Shredding
Lisa Wiseman, Kingston National Bank
Jeffrey Marshall, Printex Same-Day Printing, Past Chair (ex-officio)
Board Members
Brooke Ashbrook, Fairfield Inn and Suites
Nick Bailey, Atomic Credit Union
Tiffany Baldwin, Downtown Chillicothe (ex-officio)
Ben Barker, Buckeye Designs & Engraving
Jessica Beatty, ERA Martin & Associates
Barbara Coulter, Chillicothe City Schools
Steve Keating, Adena Health System
John O'Connor, Friend of the Chamber
J.D. Pinkerton, Kenworth Truck Co.
Misty Tuttle, Horizon
Julie Violette, Big Brothers/Big Sisters of South Central Ohio/The Downtown Blowout Bar