JEDISO unveils new website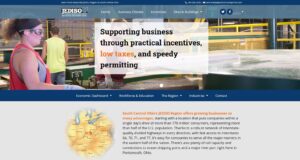 Ross County's economic development efforts also partner with Jackson, Pike, and Scioto counties in what is called the Joint Economic Development Initiative of Southern Ohio.
JEDISO recently unveiled a new web site to help promote the region's push for economic development. It's a sharp and clean look packed with information to help the area promote the great things we have to offer.