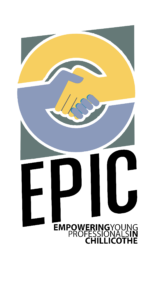 One of the most common conversations in today's professional realm is "How do we engage, retain, and attract young professionals, millennials?" As a response to this problem the Chamber began exploring the possibility of bringing back a young professional's network (YPN). In years past the Chamber operated a YPN, but as members began to age out there seemed to have been a lack of recruitment to keep the program running. After much deliberation the Chamber began the process of recruiting a group of young thinkers to form a YPN in September of 2016.
After three months of recruitment and brain storming the group came up with a name, mission, and goals for 2017. EPIC (Empowering Young Professionals in Chillicothe) was officially formed at the end of October 2016. The mission of this group is "The Ross County Young Professionals (EPIC) mission is to promote a community that attracts and retains young professionals in the Ross County/Chillicothe area. The Ross County Young Professionals efforts are to focus on connecting individuals to each other and to the community through social, civic, professional development and charitable endeavors.". With hopes of hosting events to benefit various community projects, training, and networking opportunities the future of EPIC is bright.
Part of the mission of EPIC is to provide professional development opportunities for young professionals. Trainings considered for 2017 include: how to network, first impression training, and, professional communication skills.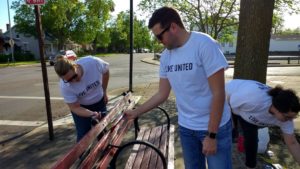 The age range involved in EPIC includes all professionals ages 21-40 in and around Ross County. There is an annual membership fee which helps fund trainings and other professional development opportunities. When Seth Ash, President of EPIC and Financial Advisor at Janney Montgomery Scott, was asked why he decided to be a part of EPIC he said "Educating and engaging our younger professionals is imperative because they are our future community and business leaders.  Ross County has provided me with a respectable education, career, and a place to call home. Working with the Chamber on forming EPIC is a way for myself, and other members, to help grow and give back to this community that we are fortunate to be a part of."
For more information about EPIC please call 740-702-2722 or email info@epicrosscounty.com.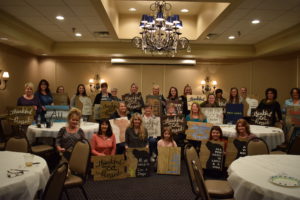 Check the Chamber Calendar for upcoming event information
After Hours for 2018- typically the fourth Thursday of every month from 6-8PM.
January 25th The Dock at Water
February 22nd Shawnee Lanes Bowling Alley
March 22nd Triple Crown Family Fun Center
April 26th The Pour House at Machinery Hall
May 24th Greentree Restaurant
June 28th The Dock at Water
July 26th Max & Erma's
August 23rd Wagner's Roadhouse
September 27th Triple Crown Family Fun Center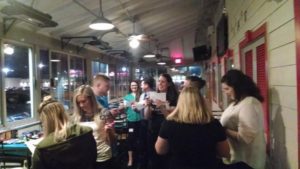 October 25th Tumbleweed
November 15th (Moved due to Thanksgiving) Shawnee Lanes Bowling Alley
December 20th (Moved due to Christmas holiday) Holiday Party Location TBA
Morning Coffee for 2018- typically the second Tuesday of every month from 8-9AM at Janney Montgomery Scott. Morning coffee features a different community leader or program every month. Have a speaker suggestion? Email info@epicrosscounty.com.
January 9th NO EVENT FOR JANUARY
February 13th Ross County Auditor Tom Spetnagel Jr.
March 13th Mayor Luke Feeney 
April 10th Ross Chillicothe Convention & Visitors Bureau, Melody Young discussing World Heritage
May 8th Jeff Carman Safety Service
June 12th Seeds of Hope
July 10th OSU South Centers, Chris Smalley and Melissa Carter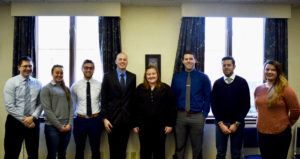 August 14th Greater Chillicothe Ross County Development, Tammy Eallonardo
September 11th Board of Elections, Sarah Williamson
October 9th Ross County Commissioners
November 13th Small Business Owners
December 11th Judge Mike Ater, Ross County Drug Court
2018 EPIC Sponsors