As business resumes, thank you Ross County, for what you've already done – and we still need you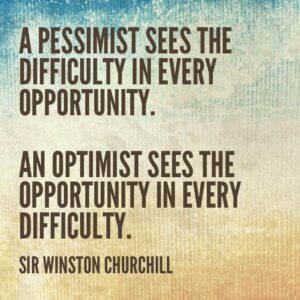 Before we get too involved in the hectic re-opening of businesses, it's important to tell the general public something from our small businesses: Thank you for what you've already done.
The businesses that I've talked with have had a variety of experiences in the past few weeks. Some have been open, and although sales are down significantly, they've done OK. Not great, but just OK. Others have been fine, even turning down any federal money designed to help small businesses cope with the lost revenue. Others – as you have already heard – have decided to close their doors permanently. One thing that is common amongst all of them is a sense of uncertainty – about how they will bounce back, whether customers will return and at what level they will return, and even whether employees are ready to return to work.
The COVID-19 shutdown has been very difficult, both what a virus can do to us and what it's already done. With the uncertainty, though, something else shines through – the ability of Chillicothe and Ross County to address critical needs, not just for businesses, but also for the community.
The Chillicothe City Schools served 58,000 meals (lunches and dinners) to students in April. Food drives by local churches, community organizations, and groups helped to supplement those who often live paycheck to paycheck but lost a paycheck during the shutdown. Landlords worked with tenants, both residential and commercial, to delay or accept partial payments. While staying at home, families found a way to pick up some takeout food from businesses that were only able to offer delivery or carryout. Others shopped online and spent a little money to help their favorite businesses. We found fun, new, and innovative ways to stay connected without being face to face.
As we approach opening the vast majority of businesses in Ross County, we need to remember two things: We all need each other, and we need to be understanding as we re-open.
Our small businesses need the community more than ever. According to a recent study we conducted, 77 percent of those who answered said they lost at least half their revenue during the shutdown, and 40 percent of them were closed completely or only offering online or intermittent sales. If you can resume your support of those businesses, they will be incredibly grateful. But if you can't because you're struggling as well, they would be the first to say that's OK. Maybe you can help them by sharing social media posts about their re-opening or in other ways.
Being understanding as we re-open is essential. Different businesses will have different ways of approaching re-opening, not only in the timeline but in terms of how they take precautions. Just because you see an employee in a business without a face covering doesn't mean they are openly disregarding the standards. If a business requires a face covering, it's their effort to show respect to those who are at-risk. Ask questions. Seek understanding. We desperately need to continue to be a community that puts aside personal differences to help each other.
One other thing, it's been heartwarming to see the community rally around our senior citizens, first responders, front line health workers, and graduating seniors during these few weeks. Let's continue to find ways to lift people in their time of need. It's inspirational to so many.
Thanks again, Ross County. It's not been easy, but you've responded so well. Let's keep it up.